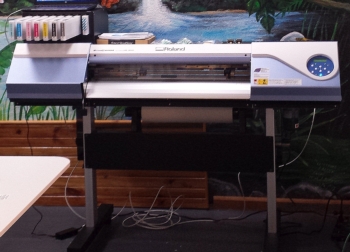 Banners and signs are one of the most cost effective advertising methods you can employ. A banner or sign works 24/7 sending your message out to consumers. The use of a banner or sign in your advertising campaign can increase your exposure at a minimal expense. Threaded Dragon Custom Embroidery and Digital Printing can create banners, posters, and decals to help promote your business needs. We use state-of-the-art equipment and can produce a wide range of signage.
Our friendly staff is always available to answer your questions and assist you with your order. Call us today at 303-840-9354.
Create other items such as bumper decals, window decals, helmet decals, fine art posters and more. This is an ideal option when you need an alternative to embroidery.
Email your logo or design to us at threadeddragon@gmail.com and one of our experienced customer service professionals will contact you to discuss your needs. File must be in a Vector format.
If your design is not currently in a vector format there will be a setup fee applied to your order. Cost associated with printing/applying the Heat Transfer is usually calculated by the size of the design plus the cost of the item if ordered by us.